The White Row Alternative Bridal PopUp
Winter 2018
On February 5th and 6th I'll be in New York City for 2 days of jewelry fun. Metal & Smith is organizing a #notatradeshow day just for the trade on February 5th and an alternative Bridal popup open to the public on February 6th.
The White Row Popup, the event held on Tuesday February 6th, will be ideal for couples searching for the perfect engagement ring. The show will be held in a a private environment, with a small collective of designers and you will have the chance to relax and see many different options of rings and bands for the special day. And who knows, maybe work directly with me on creating the special ring.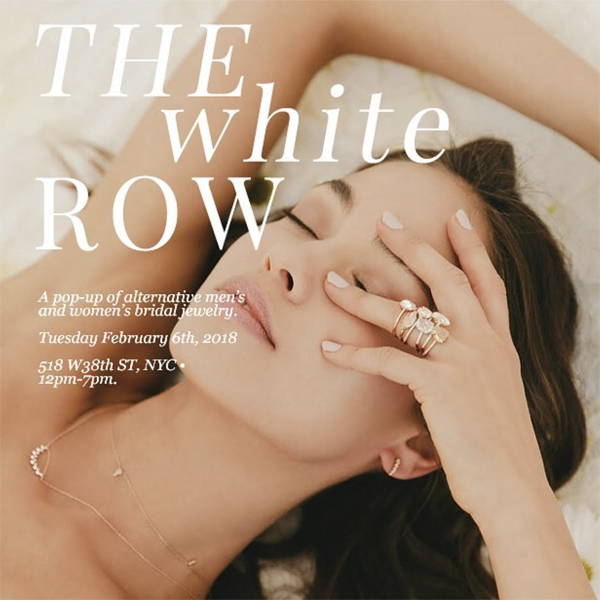 So here's the dirt on the show:
DATES:
Monday, February 5th – TRADE ONLY
From 10am- 5pm
Tuesday, February 6th – RETAIL, Open to the Public
From 12pm – 7pm
LOCATION:
Mercantile Annex 37 and 38
528 W 38th ST, NYC
Hope to meet you there!