Deciphering a mystery:
How to determine your ring size?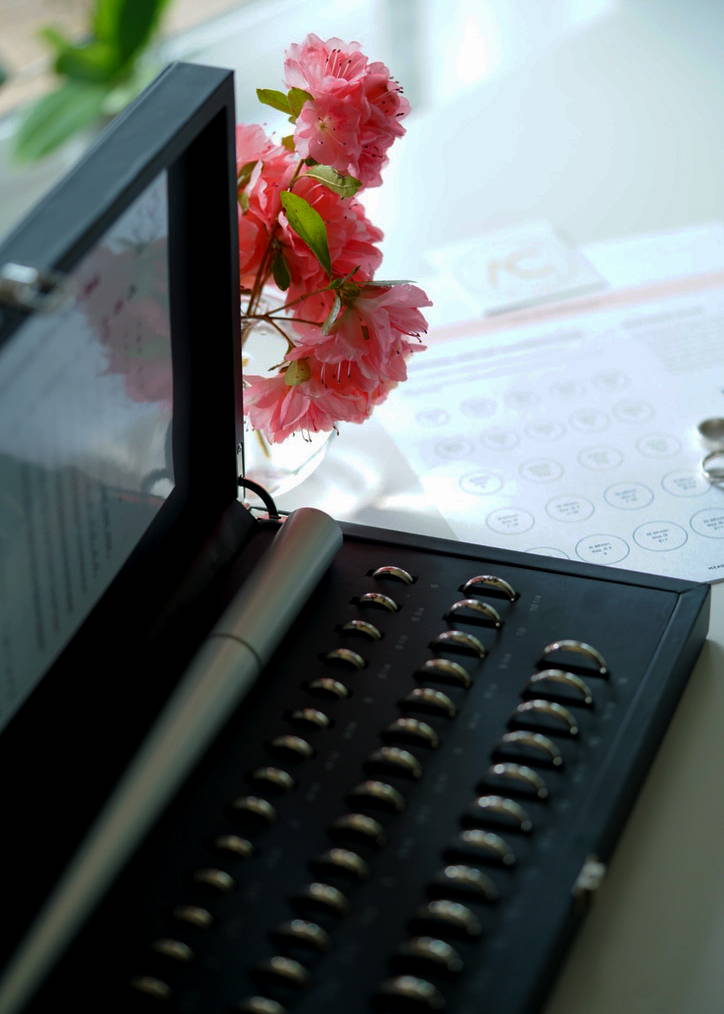 Determining your ring size can be difficult. The best way to determine the most accurate sizing is to go to a local jeweler and have an expert measure your fingers.

But I understand this may be sometimes difficult so I'm providing an alternative to do it at home. Please keep in mind that this may not be your exact size and that different shapes of rings require sometimes different sizes.

Also, keep in mind that rings that have gemstones or carved designs all around them are not resizable.

Let's get started!
In order to help you figure out your ring size you can download a pdf in the end of this page and try measuring yourself at home.
Alternatively you can email me and ask for a plastic ring sizer to be shipped to you.

But before printing, please read the following information carefully

Tips for measuring your finger

Your ring should fit your finger comfortably; snug enough so that it will not fall off, but loose enough to slide over your knuckle with some resistance.

Finger size changes depending on the time of day and the weather. For best results measure your finger size:

- At the end of the day and when your fingers are warm (Fingers are smaller in the early morning and when cold.)

- Measure finger size 3 to 4 times for accuracy.

Temperature is important:
Don't measure when your body temperature is either too cold or too hot. A cold finger shrinks while a hot finger expands causing an inaccurate reading.

When two sizes seem to fit:
If you are between two sizes, always go with the larger one.

Don't use strings:
Strings tend to stretch, which can result in a wrong size.

Big knuckles can affect your size:
If your knuckle is larger than the base of your finger, you may need to go up a half size. A wider band needs a bigger size If you are purchasing a wide band, you will be more comfortable moving up a half size from your measurement.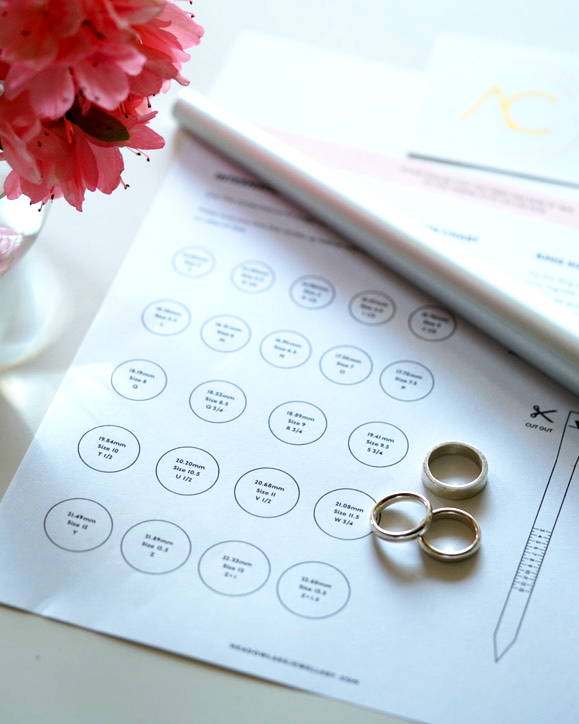 RING SIZES IN THE US

Women's rings typically range from size 3 to 10. The most commonly purchased women's ring sizes range from size 5 to 7.

Men's rings typically range from size 8 to 14. The most commonly purchased men's ring sizes range from size 8 to 10-1/2.
TIPS FOR BUYING A RING AS A SURPRISE

Borrow one of the recipient's rings (from the correct finger) and use the ring measurements on the first page to determine its size. We recommend measuring with a plain band. Please make sure beforehand that the ring you are purchasing can be resized. Rings with stones or patterns all the way around usually cannot be resized. Most other rings can be resized for a nominal fee.
For best results, measure a plain, narrow band
Extra wide band styles tend to fit slightly small. If your borrowed ring has a narrower shaft than the one you wish to purchase, you may wish to order a ring a size larger than the normal size worn. Also, large stone rings may cause the shank to lift up when laid on its side on the display, slightly distorting the size measurements.