This is the beginning of a series where I show you the behind the scenes and detais of the bespoke jewelry process.
In this post i've selected an engagement ring redesign, involving an emerald cut diamond and all the new details that came with the new ring.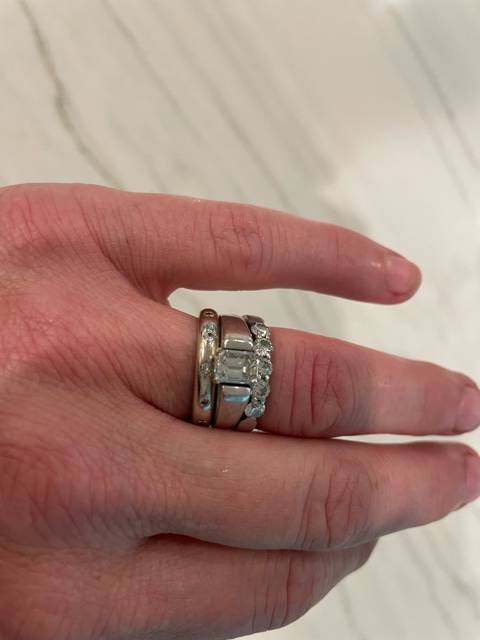 This is the original engagement ring, in the center, in 14K white gold with a 1 ct emerald cut diamond.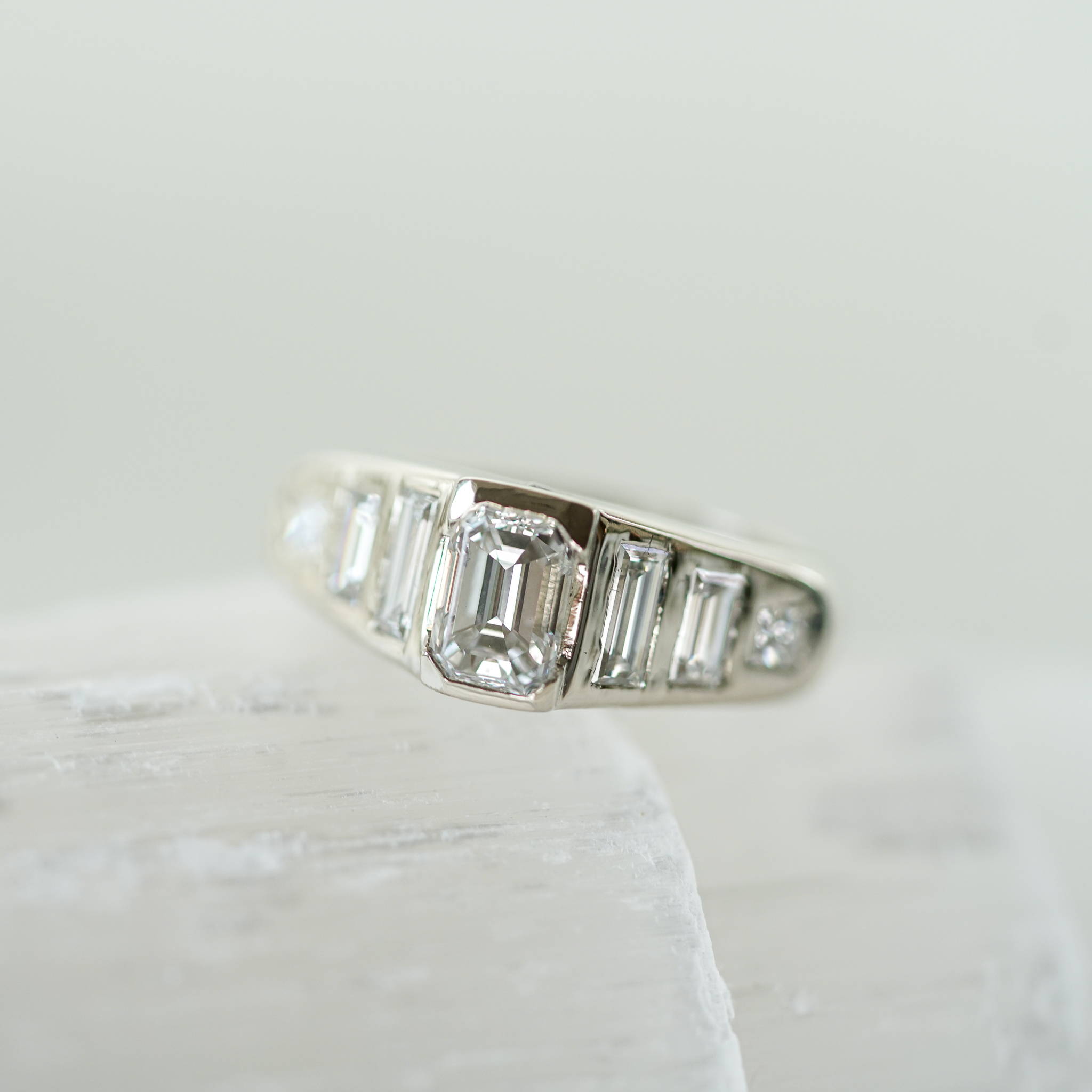 The redesigned engagement ring, upgraded with 4 more baguettes and 2 princess cut diamonds on top and completed with many personal details that make the ring more intimate and interesting.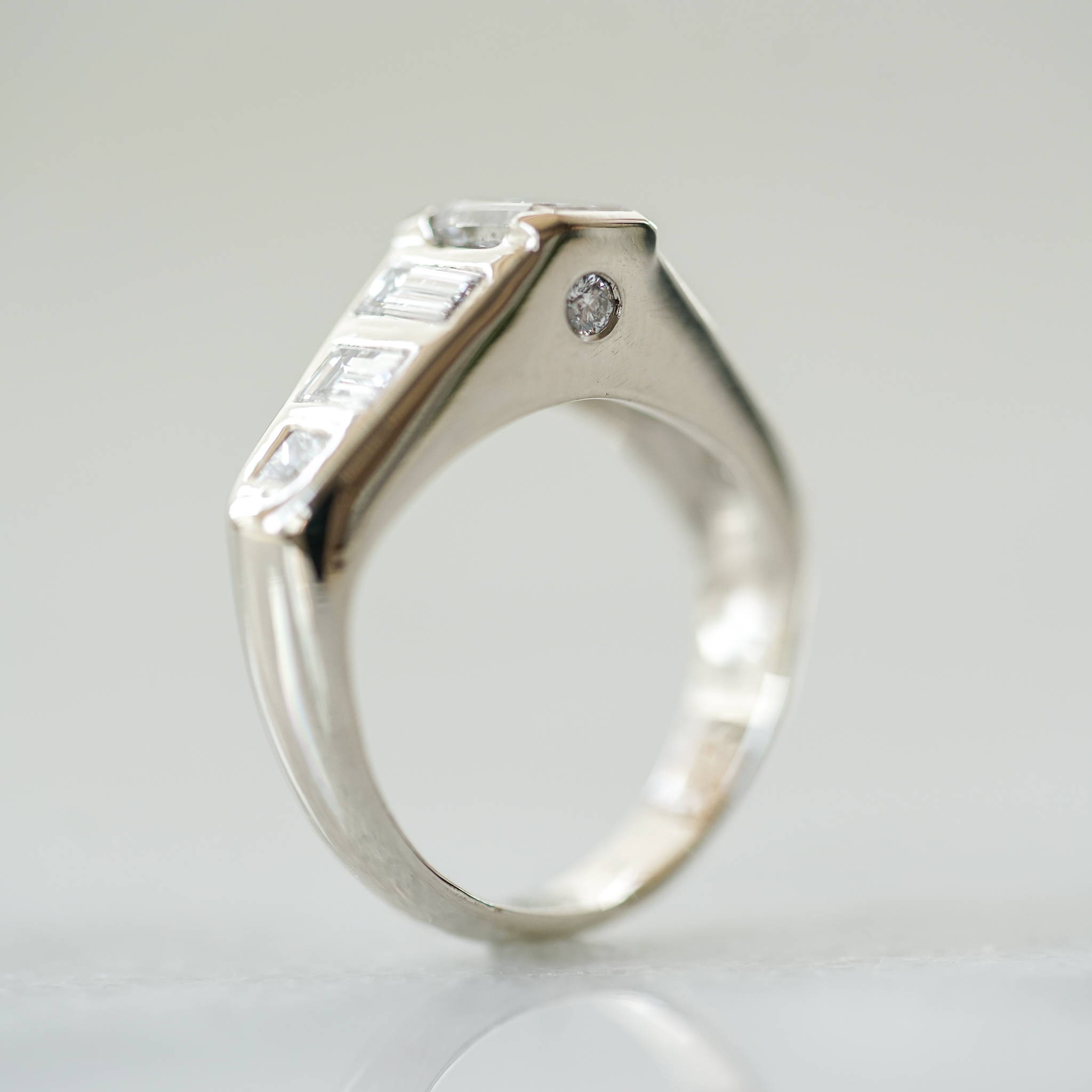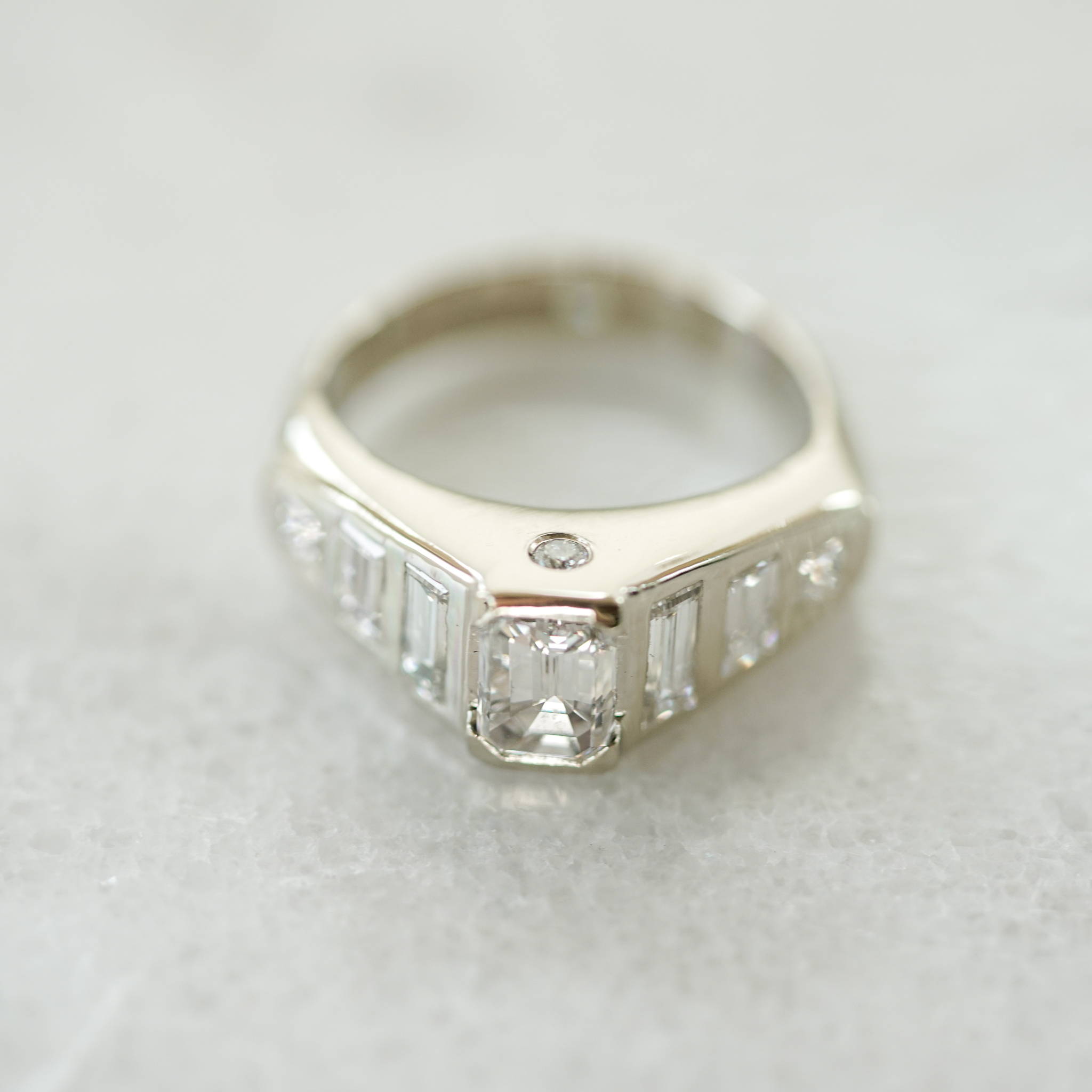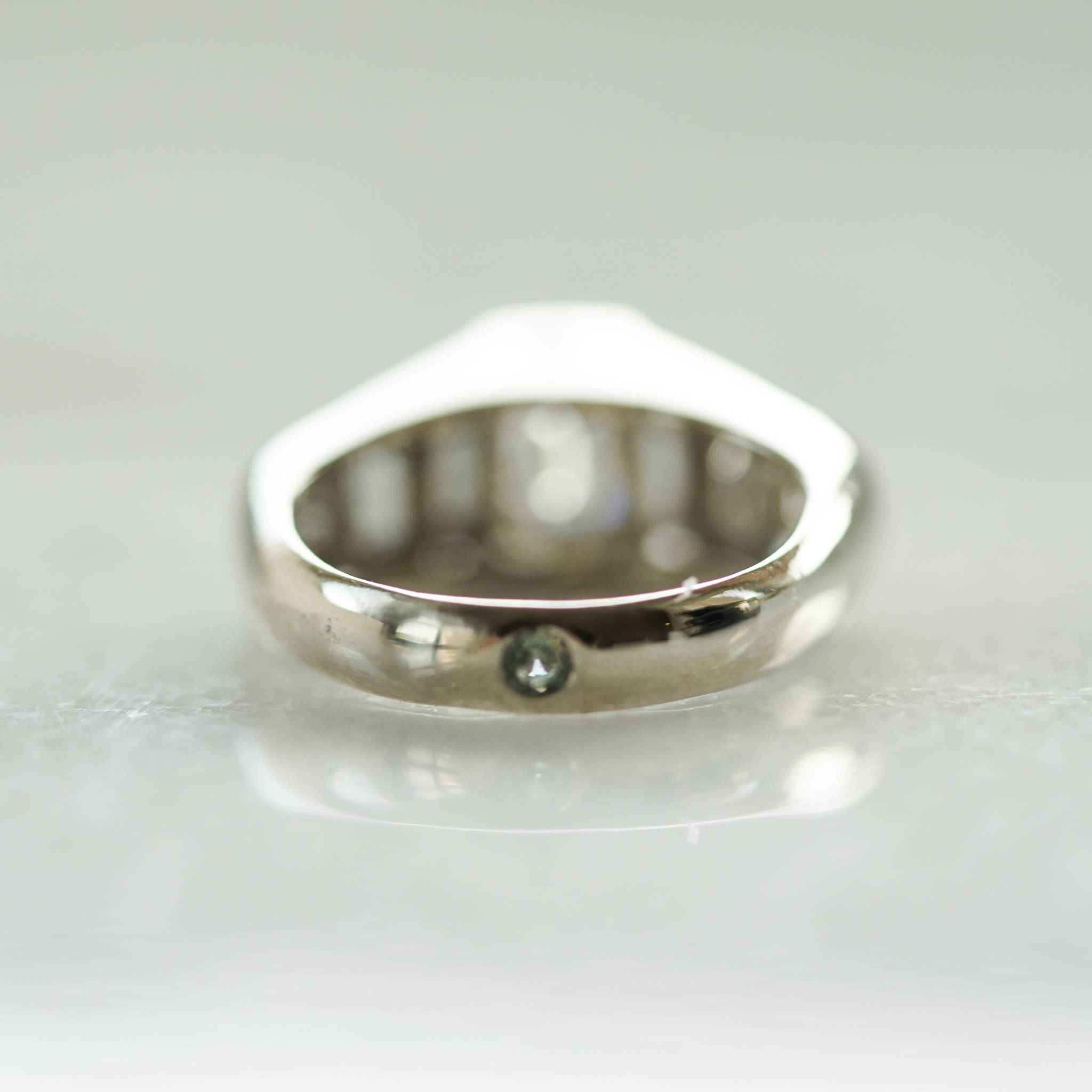 The ring was redesigned keeping in mind the original modern look. To the original 1 ct diamond we added 1,16 cts of baguettes, princess cuts and round diamonds, all VS and G-H color. We wanted to create a crescendo of diamonds going towards the top - the emerald cut diamond. We also upgraded the metal from 14K to 18K white gold.
On each side of the ring there are 2 round diamonds representing the couple and their journey together since the wedding. On the bottom of the ring there is a bicolor sapphire, representing a private joke between the couple, since the days they started dating.
My client wanted to avoid prongs, that had been repaired over the years and presented a risk of losing the center diamond. We opted for flush setting all of the diamonds and doing a half bezel for the center emerald cut diamond. The reason being that when you do a half bezel, while still being very secure and not catching on clothing, it still allows for a lot of light going into and through the diamond while letting it sparkle and show its fire.